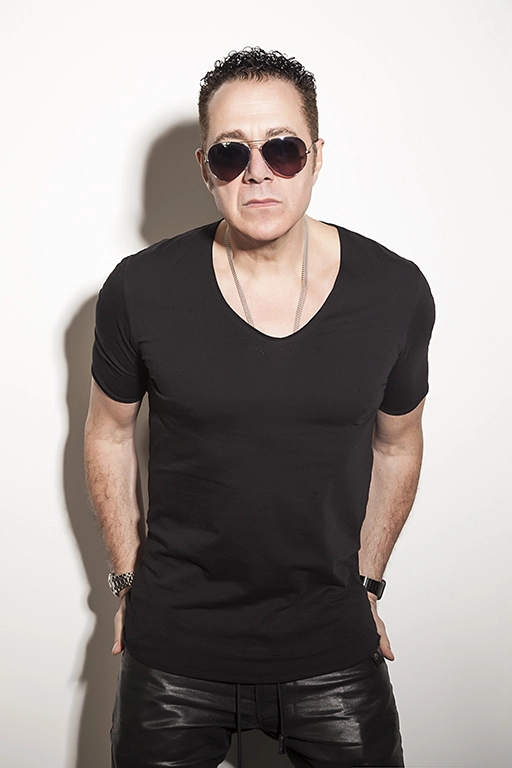 Internationally famous DJ and Producer, and one of the leaders in House Music. A career that has taken him to the most important DJ consoles of five continents Australia, Japan, and the Americas. Which led him to receiving awards, and gaining international recognition from Pacha in Ibiza to Tomorrowland. He is the holder of over twenty gold and platinum discs as the Producer of: "Children" by Robert Miles, the remix of Pink Floyd's "Another Brick in the Wall", "Groovejet" by Spiller, "Sweetest Day of May", and "Play With The Voice".
Countless appearances and performances at the most prestigious consoles at Pacha in Ibiza, Cavo Paradiso in Mykonos, Marquee in New York, Wall in Miami, Love Parade in Berlin. Starring in clubs and Showcasing in the most historical clubs: After Dark, Exogroove, New York Bar, and Supalova (the brand he created and invented). A night of excellence, and record breaking attendance, showcasing various performers, singers, musicians, and International DJs.
With a social following of over 500,000 active users, Joe T Vannelli is a reference and guarantee for clubs, brands, and events that choose him for his sound. Always in line with the trend at the moment, and pure energy that flows from his sets.
Joe T Vannelli is the producer of some of the most successful House Music in the world. On top of the charts in the UK five times with his productions "Play With The Voice", "Sweetest Day of May", and "Don't Deal with Us".
He discovered Robert Miles and produced "Children", he has collaborated with some of the most important Djs and Artist in the '80s and today: Bobby Brown, Mark Morrison, Kathy Sladge, David Guetta, Loleatta Holloway, Mark Knight, Erick Morillo, David Morales, Danny Tenaglia, Little Louie Vega, Hot Since 82, Timbaland & Miss Elliot. Works that enrich the roster includes the names of Giorgio Moroder, Bohannon, Thelma Houston, Eartha Kitt, Rockets, Matt Goss dei Bros.
A journey that is enriched in 2020 with a new chapter, JTV was busy on a new project: Sound Faktory
( www.soundfaktoryofficial.com ) a creative musical hub in Milan where artist, musicians, singers, and
producers find inspiration and a place created to follow the creative process of live production.
In March 2020, during the pandemic, he self-produced and accomplished the "Joe T Vannelli Live on Tour", dj set on social streaming, with 64 stops in all of Italy, and over 15,000,000 visualizations. Performing in city squares, monuments, castles, fortresses, breathtaking landmarks bringing with him the message of beauty and music Made in Italy.
(https://www.youtube.com/ playlist?list=PL4Sb6vKxsrE3OW1PdUQ7L0Qpyx-roWX5G)
In December 2021 he published his autobiography "God is a DJ", published by Baldini+Castoldi and his latest limited edition double vinyl album. https://www.baldinicastoldi.it/libri/god-is-a-dj